How far will you swim… 100 lengths of the pool? The length of Lake Windermere? Or the distance of English Channel?
In September and October, swim your way to funding life-changing dementia research in your local pool, lido, or lake.
You can challenge yourself to swim 10km, 30km, or any other distance you're comfortable with. But every stroke you make between 1 September and 31 October will help fund vital research breakthroughs. Now that's a reason to take the plunge!
Sign up now
Make a splash for dementia research
When doing your Swimming Down Dementia challenge please make sure that you adhere to government guidelines regarding swimming and COVID-19 at all times.
If you raise £200 we'll send you an Alzheimer's Research UK swimming cap, and if you raise £400 you'll get an Alzheimer's Research UK technical tee – to help you to look like a pro on your way to the water!
However much you raise, know that every penny will help power our mission to one day find a life-changing breakthrough in dementia research. 
Sign up now
Dive in for that feeling…
When you boost your wellbeing
1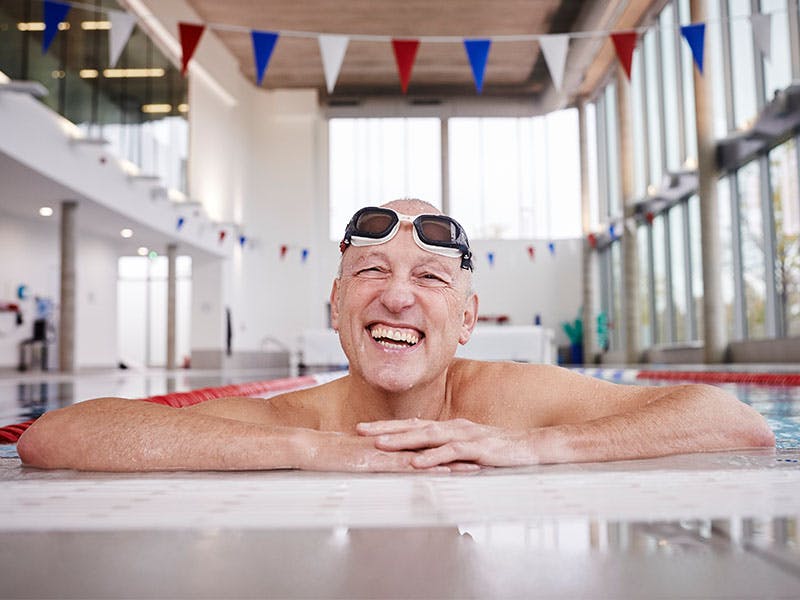 Whether it's busy working life or the everyday pressures that become too much, swimming is the perfect antidote. Getting in the pool is proven to release endorphins and reduce stress – and it's a great way of switching off. 
When you keep fit and active
2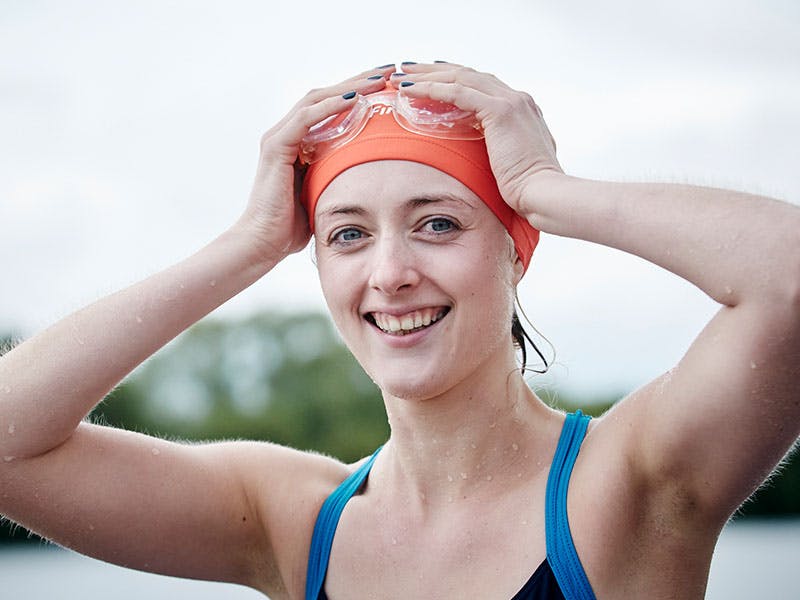 Swimming is a great form of all-round exercise – keeping you healthy at any age and ability. So whether you're dipping your toe in for the first time or fancy the challenge of a freshwater race, this event is for you.
When you help make a difference
3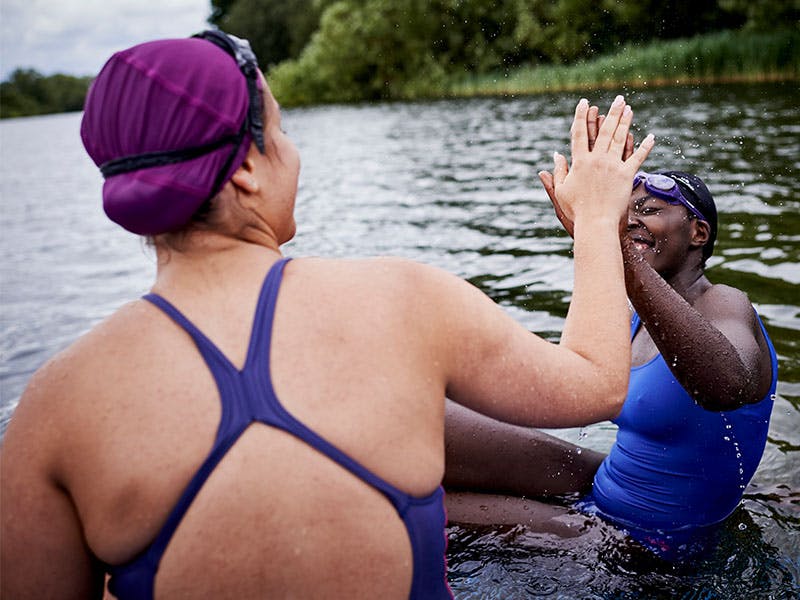 One in three people born in the UK this year are set to develop dementia in their lifetime. But by taking part in Swimming Down Dementia, you'll help fund the research that could change thousands of lives. 
Show your support on social media
Add an overlay to a picture of you to show your friends you're fighting to bring down dementia.