How far will you swim over two months… 100 lengths of the pool? The length of Lake Windermere? Or the distance of English Channel?
Between September and October, swim your way to funding life-changing dementia research in your local pool, lido, or lake.
You can challenge yourself to swim 10km, 30km, or any other distance you're comfortable with. But every stroke you make between 1 September and 31 October 2021 will help fund vital research breakthroughs. Now that's a reason to take the plunge!
Sign up
Make a splash for dementia research
If you raise £200 we'll send you an Alzheimer's Research UK swimming cap, and if you raise £400 you'll get an Alzheimer's Research UK technical tee – to help you to look like a pro on your way to the water!
However much you raise, know that every penny will help power our mission to one day find a life-changing breakthrough in dementia research. 
Sign up now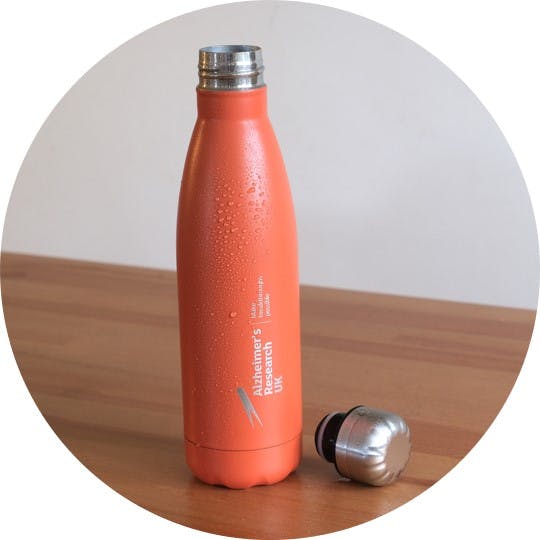 Alzheimer's Research UK water bottle
Stay hydrated with our metal water bottle whilst also reducing the amount of plastic you use - win win!